Wetland Mitigation & Restoration Plans in Wilmington, NC
Our mitigation plans utilize a combination of wetland compensation techniques (i.e. restoration, creation, enhancement and/or preservation) that will fulfill regulatory permitting requirements and provide wetland habitats functionally equivalent to those impacted. LMG routinely provides mitigation services to diverse clientele (from single-family residential to large-scale government contracts and private mitigation banks). We also provide technical expertise to the establishment of regional wetland and stream mitigation.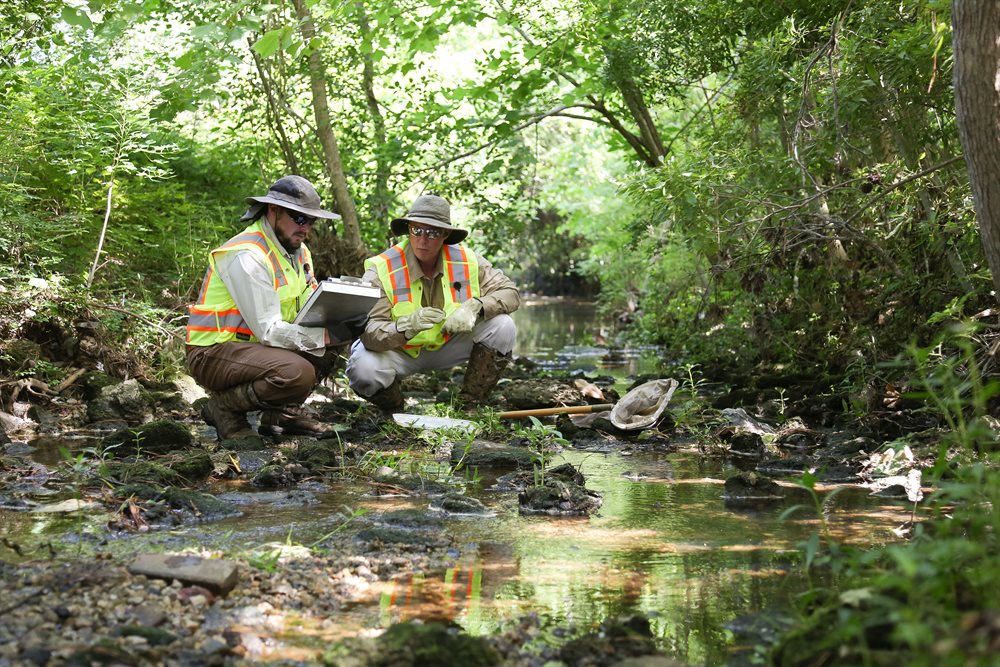 In October 2019, Land Management Group welcomed several key hires and announced the establishment of a new Ecological Restoration and Stream Design Team based in Raleigh, North Carolina. Leading this Raleigh-based team are Kevin Williams, P.E. and Ryan Smith, PWS who combined have 45 years of turn-key ecological design and mitigation delivery. They are supported by five other highly qualified team members allowing for greater responsiveness and delivery of LMG services to the Raleigh and Charleston (SC) markets and surrounding areas.