In October 2019, Land Management Group welcomed several key hires and announced the establishment of a new Ecological Restoration and Stream Design Team based in Raleigh, North Carolina.
Leading this Raleigh-based team are Kevin Williams, P.E. and Ryan Smith, PWS who combined have 45 years of turn-key ecological design and mitigation delivery. They are supported by five other highly qualified team members allowing for greater responsiveness and delivery of LMG services to the Raleigh and Charleston (SC) markets and surrounding areas.
Land Management Group (LMG) joined DRG, Inc. in July 2018 and provides specialized services including: ecological restoration and mitigation, wetland consulting, geology, soil science, environmental permitting, marine science, and many other facets of environmental management. These key new hires in the areas of ecological restoration and stream design adds to LMG's existing suite of services.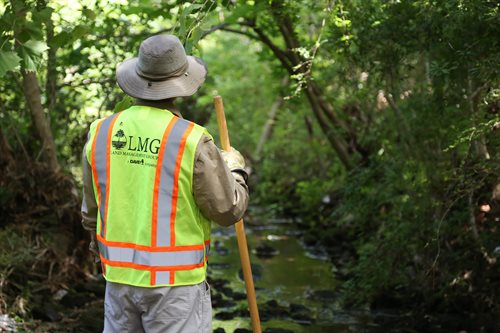 As always at LMG, we are committed to assisting landowners utilize their land to its highest potential.
As the premiere Environmental Consulting Firm in Wilmington North Carolina and the surrounding area,
we perform our tasks in a safe and professional manner.
Call or click to speak with one of our knowledgeable staff today!
910-452-0001 / www.LMGroup.net