We are pleased to announce the merger of Land Management Group and Davey Tree Expert Company!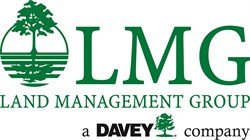 Since 1880, clients have trusted Davey Tree to care for their most precious natural assets. Founder John Davey published The Tree Doctor in 1901, which provided landowners from Ohio to Washington D.C. a much needed guide for proper tree care. Davey Tree continued to grow through the century based on values of integrity, safety, expertise, improvement, leadership, and resolve. Eventually, the company expanded client services to all aspects of natural resource and utility consulting, and launched Davey Resource Group. The move enabled Davey Tree to offer turn-key consulting solutions, natural resource assessment and management, and permitting services for their clients. Currently one of the largest employee owned companies in the nation, Davey Tree continues to provide Proven Solutions for a Growing World, and acknowledges the heritage of serving clients with integrity, while delivering imaginative solutions and building stronger relationships. Click to learn more about
Davey Tree
and
Davey Resource Group
.

As a result of the merger, LMG can provide expanded services for our clients, with the same degree of commitment and dedication to getting the job done safely and efficiently. Please contact us to see how we can assist with your land planning decisions and project implementation.
910-452-0001 / www.LMGroup.net