On November 21 and 22 of 2017, staff members of Land Management Group were joined by
Mr. David Penrose of Penrose Environmental
to examine ecological uplift on a few of the stream restoration sites managed by LMG in southeastern North Carolina. Mr. Penrose has worked as a stream ecologist for over 40 years, getting his start 'playing in streams' through the North Carolina State University Water Quality Group. The two days of collaboration were extremely educational, informative, and just plain cool!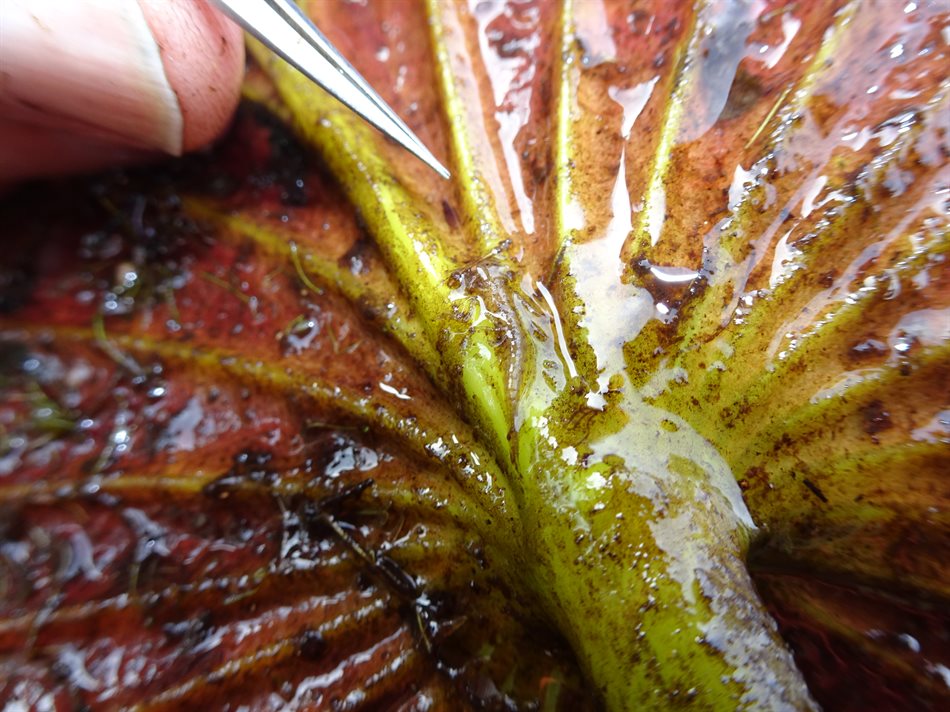 Day one involved two sites in Brunswick County. The first site was located in southeast Brunswick County and examined approximately 1,100 linear feet of zero-order stream creation, which feeds approximately 1,300 linear feet of first-order stream restoration.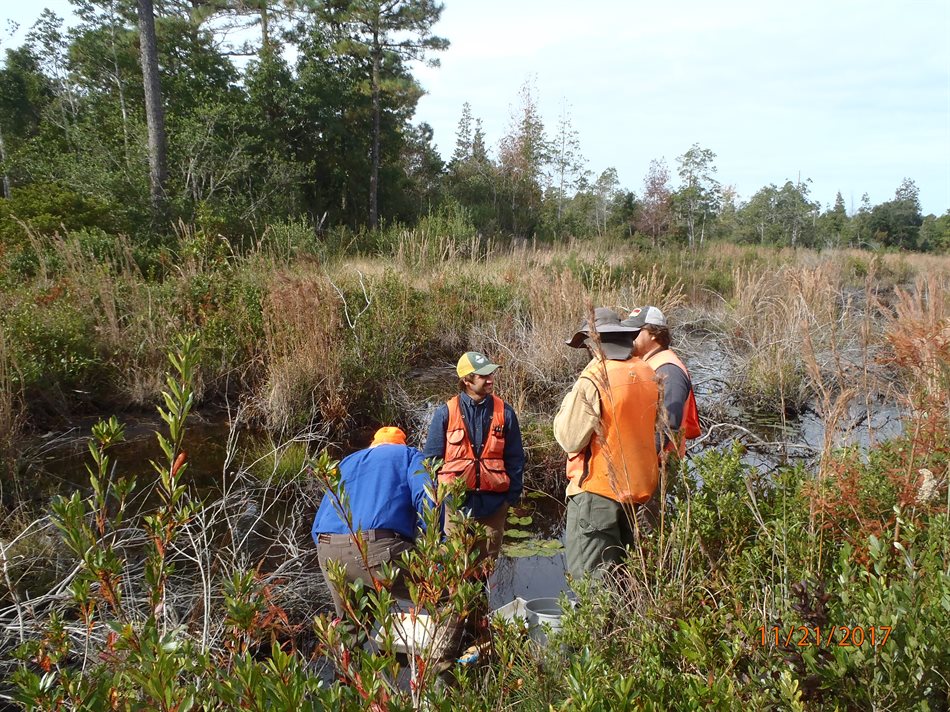 (A bit of an aside: The 'zero order stream' is a somewhat evolving term in the outer coastal plain. Generally, a stream is defined as a body of water with a current, confined within a bed and banks. Zero order streams are generally low lying, poorly drained, and often braided areas of either standing or slow moving water which eventually feeds into the typical first order streams. From a restoration standpoint, the development of a channel and typical bed / bank features in these zero order areas is not appropriate or necessary. But never-the-less, the restoration of these headwater riparian systems can provide significant ecological benefits to the downstream health and function.)
Upon examination of the zero order areas of the restoration project, we were all pleasantly surprised to find a diverse array of macrophytes (including bladderwort and sundews), emergent wetland vegetation, and numerous hummocks which create habitat for benthic insects. Some of the macroinvertebrates documented were Damselfly and Crustacea.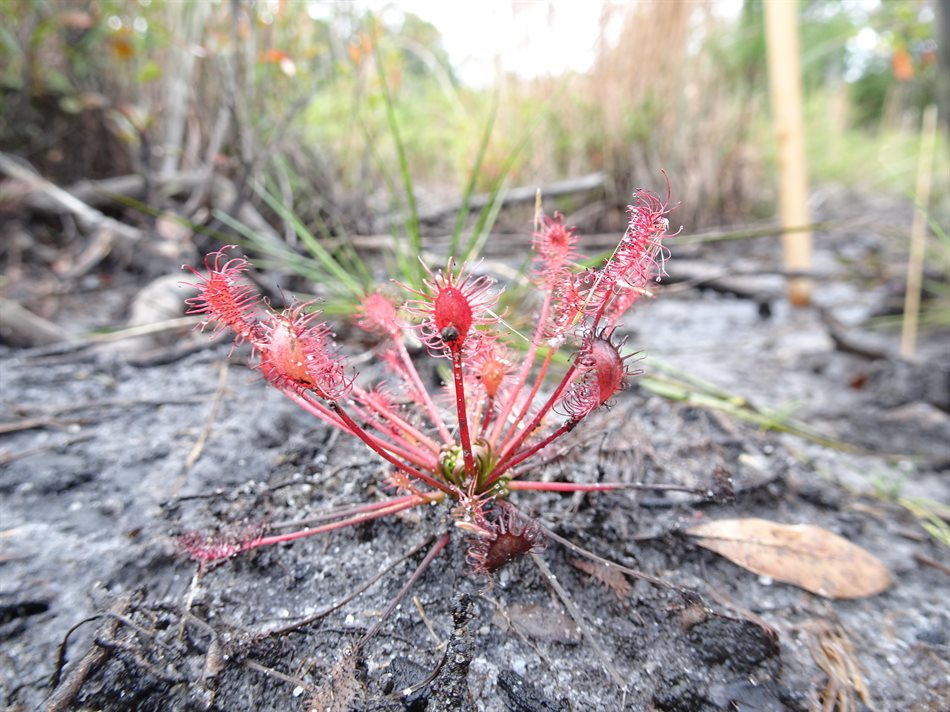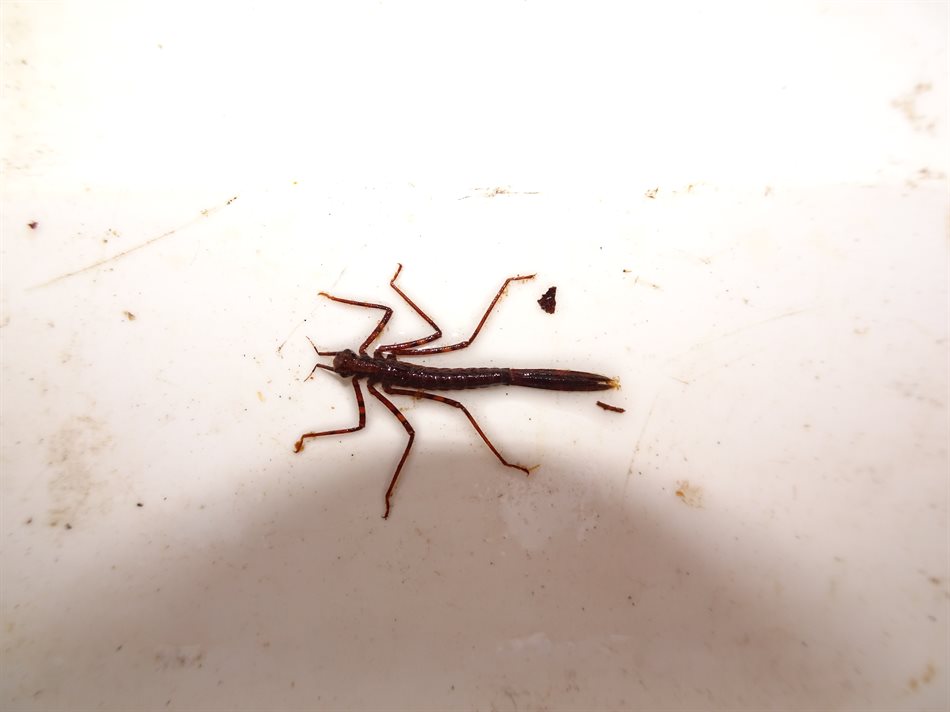 On the first order areas, Crustacea were found, along with the filter-feeding Caddisfly.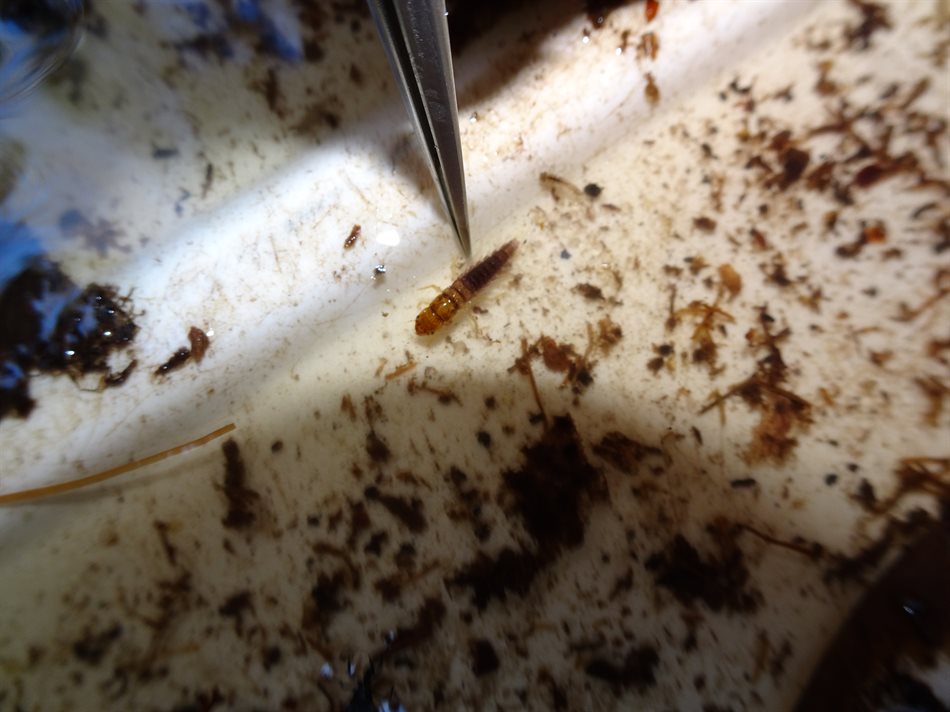 All of these species do their part in the ecosystem to maintain stream health by shredding and decomposing loose material, in addition to supporting the health of the flora and fauna found in the surrounding riparian areas and beyond.
The second site visited was located on the eastern portion of Brunswick County, on a tributary of the Cape Fear River. The site was historically a freshwater tidal system until a causeway was constructed in the mid-1900's which significantly limited the natural tidal exchange. LMG initiated the removal of the causeway, which in turn allowed approximately 4,200 linear feet of first-order stream to function as a freshwater tidal system. LMG also reverted the areas of removed causeway into a typical riverine cypress-gum swamp system. Immediate benefits of the project included floodwater retention/abatement, sediment retention, nutrient transformation, and increased habitat connectivity.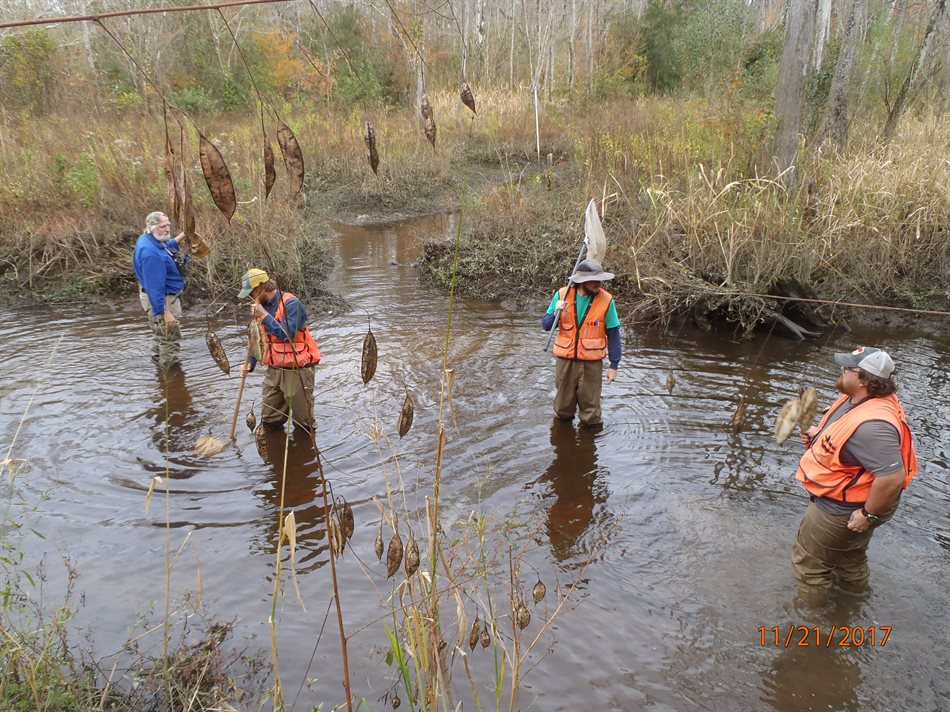 Again, David and our staff were surprised to find an abundance of macroinvertebrates, including Mayflies and Crustaceans. Mayflies were of particular interest to the observers, as these insects need flowing water to survive, and were very unlikely found during pre-restoration.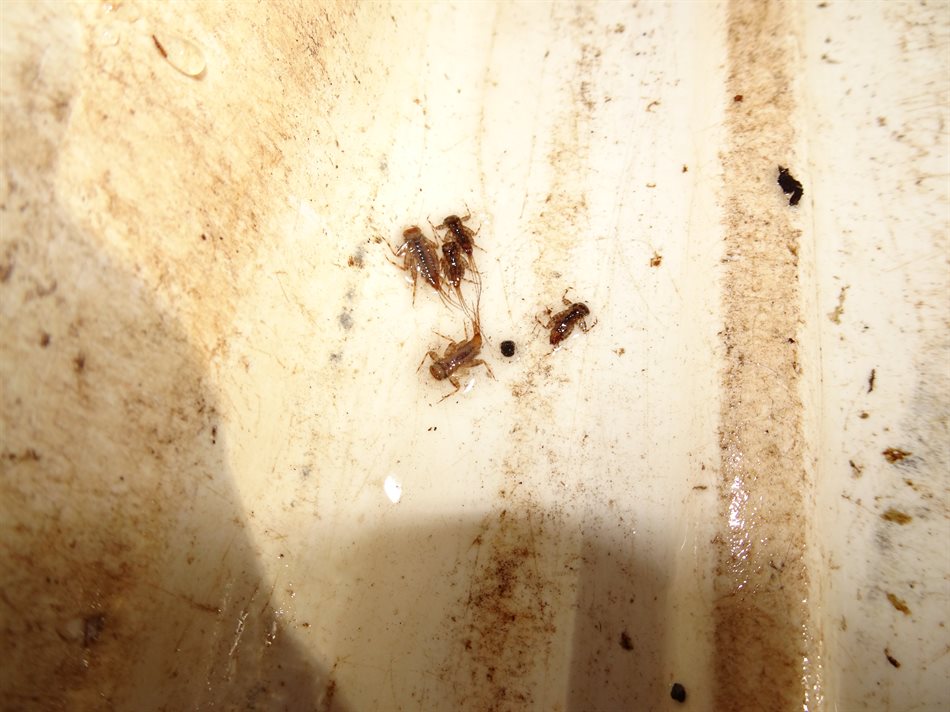 The second day of sampling occurred at a combination stream/pocosin restoration located in central Onslow County. Approximately 9,500 linear feet of first-order stream and 7,200 linear feet of zero order streams were restored, along with approximately 11,400 linear feet of stream preservation and hundreds of acres of riparian and non-riparian wetland restoration.
Within these restored streams, an abundance of Damselflies and Crustacea were observed, in addition to Mayflies and Anisoptera (Dragonfly) larvae. All signs point to the presence of Stoneflies in the spring as well! (
If anyone dares to watch a Dragonfly larvae feed, you can view it here
).
It was agreed that this particular site appeared to be of reference quality, with significant flow and very tannic water.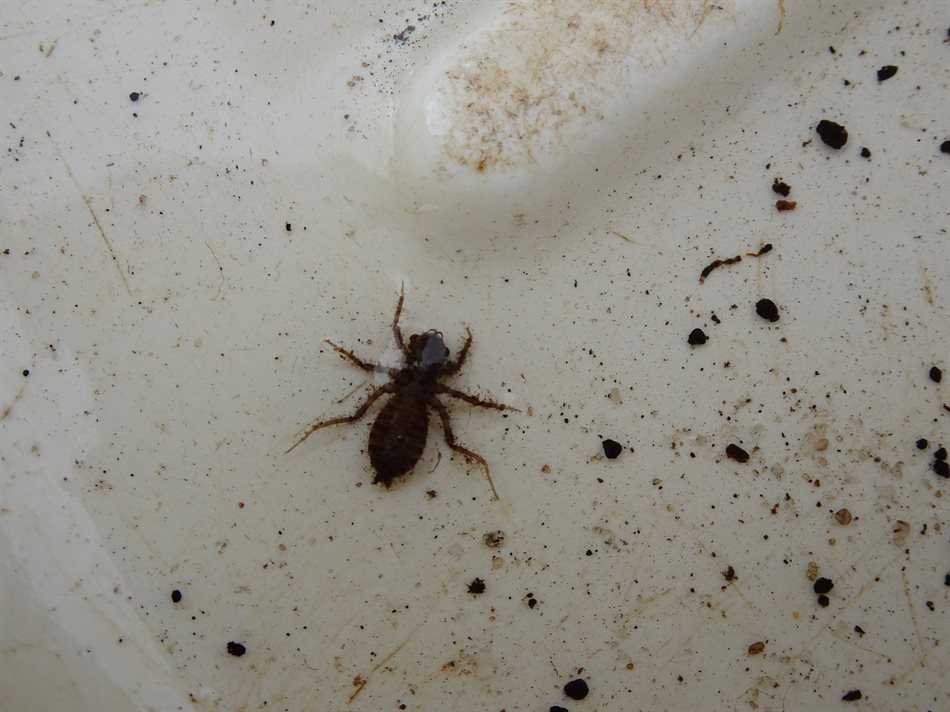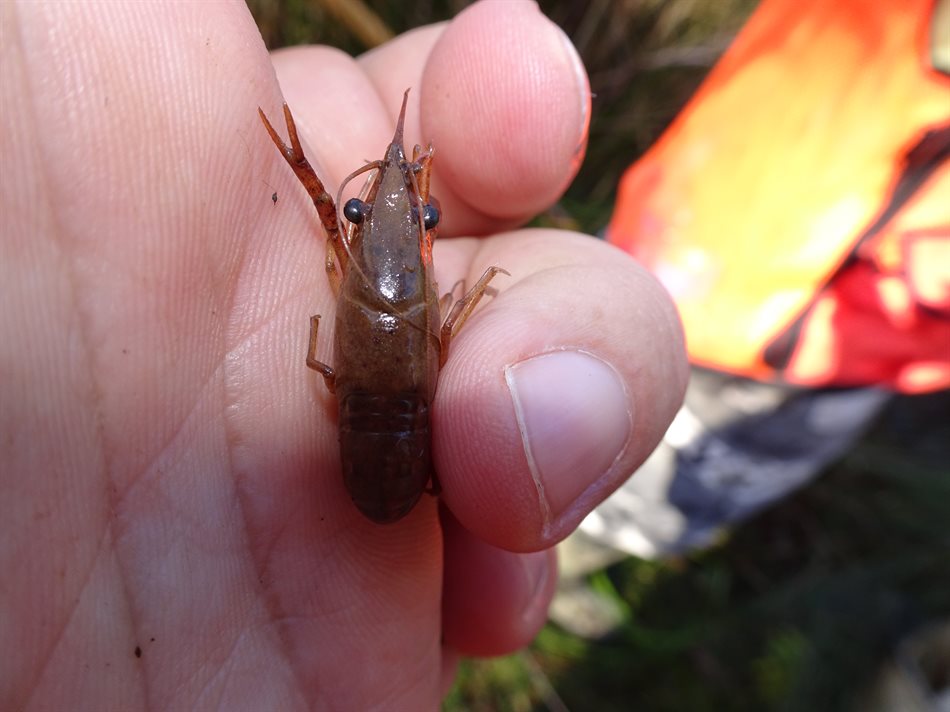 All in all, these were enlightening trips into the streams. The staff of LMG gained a tremendous learning experience, and have equipped ourselves with yet another tool for determining health and functional uplift of our various stream restoration projects. Another special thanks to
Dave Penrose of Penrose Environmental
for taking the time to impart knowledge on some bright-eyed, bushy-tailed scientists.