Terminal groins are structures made of stone or other materials placed perpendicular to the shore adjacent to an inlet for the purpose of stabilizing and controlling the erosion of beach sand. Land Management Group was tasked by The Village of Bald Head Island to secure necessary permits and environmental impact assessments required for the construction of North Carolina's first terminal groin at the southwest point of Bald Head Island.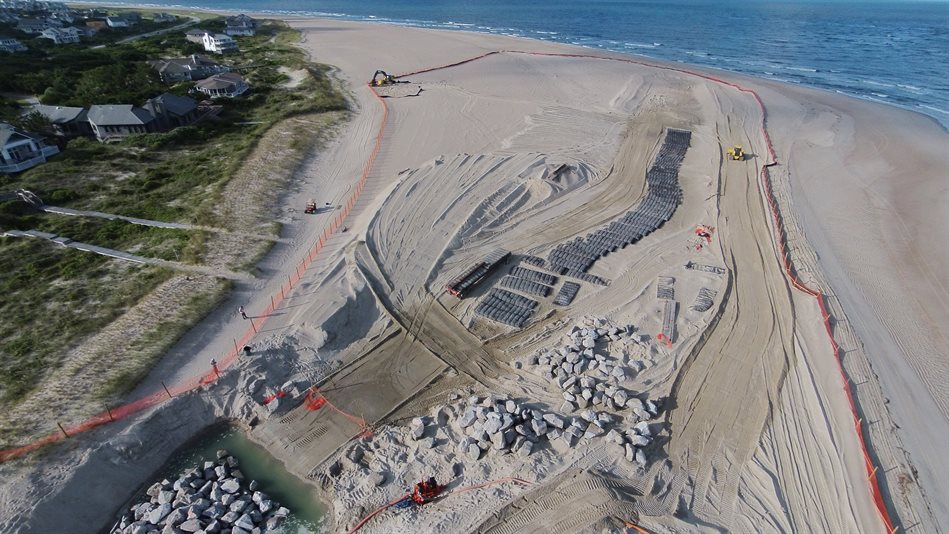 The groin was needed because the migration of sand was filling in the adjacent federal shipping channel, which required the channel to be dredged every few years. This particular groin was designed to be "leaky," which due to the size and placement of stone used, allows the capture of some, but not all, migrating sand.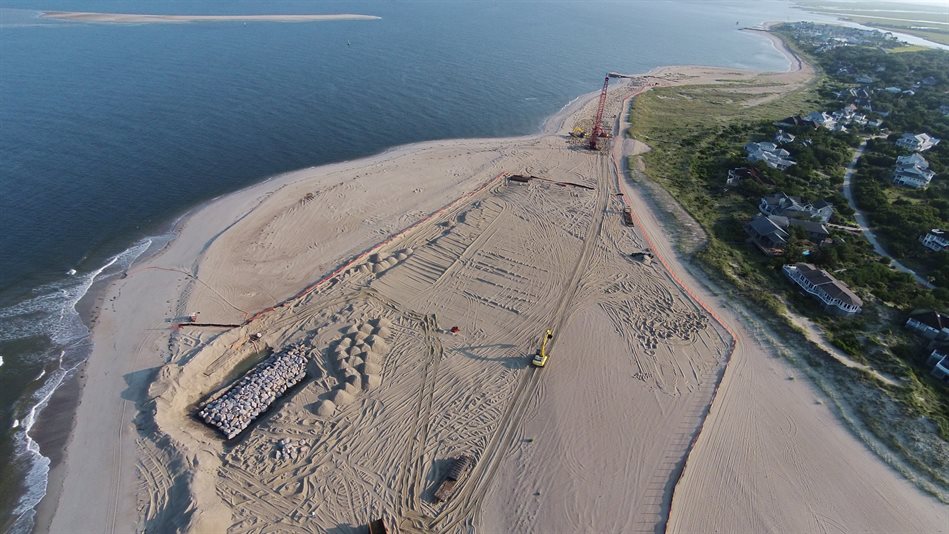 The goals of the groin were to reduce the frequency of adjacent channel dredging and stabilize the surrounding beach, but multiple ancillary benefits have emerged as the project has been complete for approximately two years. The terminal groin is performing as designed to stabilize migrating sand, but has also created habitat for numerous shorebirds (Wilsons and Piping Plovers, Sandwich and Least Terns), created habitat for nesting sea turtles, and buffered the sand dune complex which houses Sea Beach Amaranth, an endangered plant.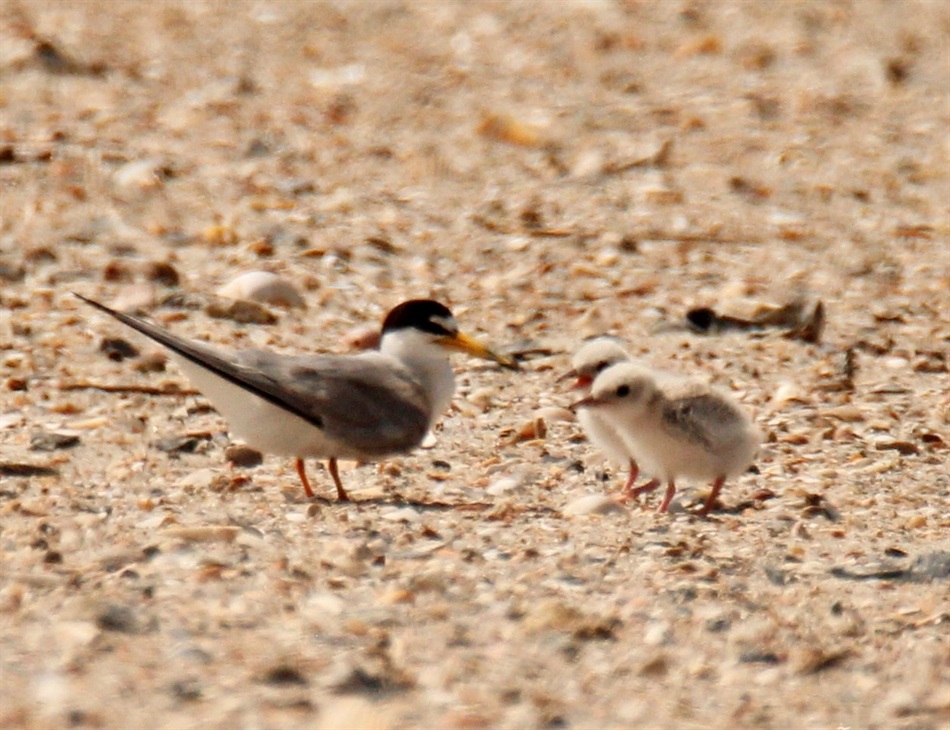 LMG also performs quarterly aerial and ground assessments to document the conditions of the groin and surrounding beach, in addition to performing annual assessments of beach habitat. A recent Star News article examined the status of the terminal groin.