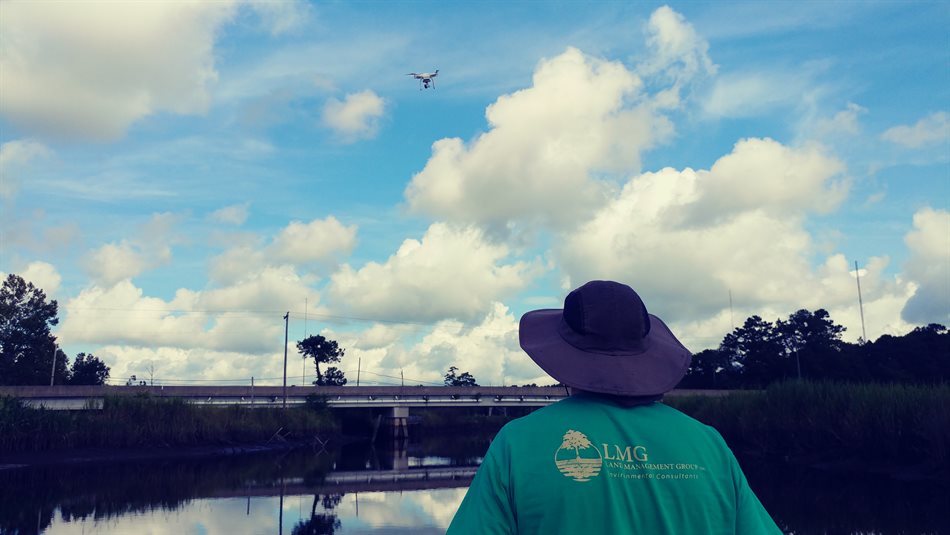 The use of unmanned aerial vehicles (UAVs) is rapidly evolving. Commonly referred to as drones, these UAVs are utilized for military, commercial, industrial, and recreational uses. Land Management Group has been on the cutting edge of this emerging technology since inception, allowing clients to view unique aerial perspectives of their projects. Our drones are used to provide aerial reconnaissance on large site evaluations, document extreme weather events such as flooding, record project milestones, and progress, provide commercial opportunities to clients, and keep our employees safe in the field.
Our remote pilot in command has several years of experience operating drones and has passed several formal and informal testing procedures administered by the Federal Aviation Administration, all while remaining up to date on the latest rules and regulations regarding safe drone operation.
We are also skilled in the use of high-performance video and photo editing software. Combining aerial photographs and video clips with a soundtrack or dialogue can instantly bring a project to life and provide a 'sizzle' factor that our regulators and clients can appreciate.
You can view samples of our drone photo and video montages on our YouTube Channel:
Land Management Group
Let us craft a customized aerial assessment for your property, contact us today!